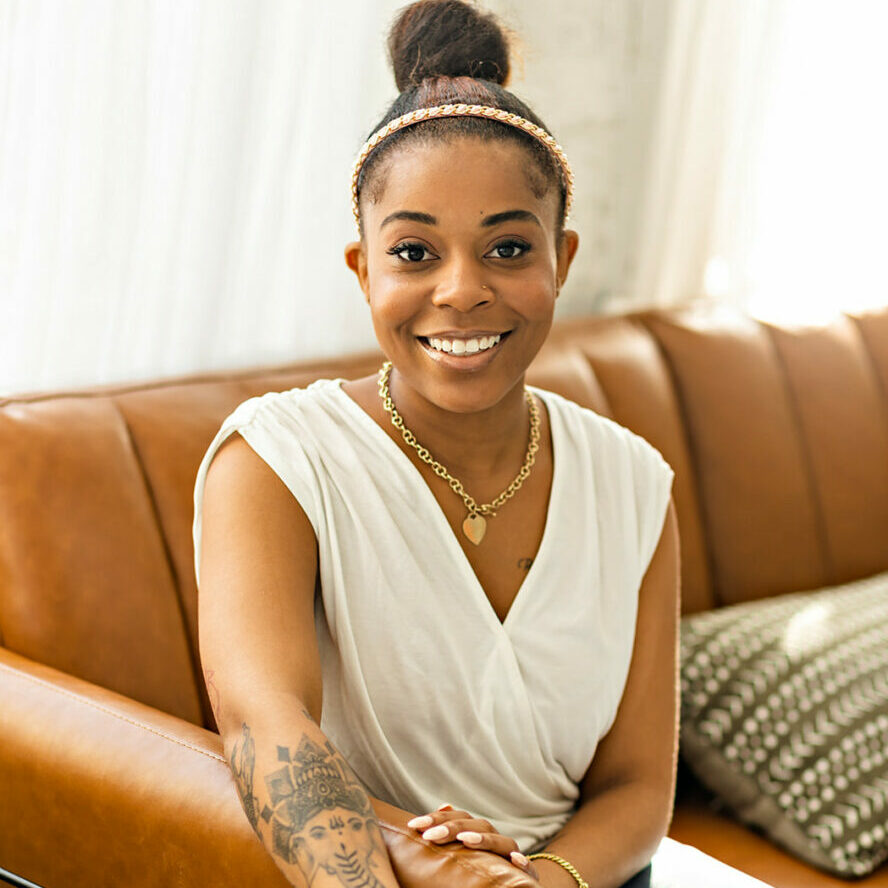 Destyn Jones, M.A. (she/her)
Treats individuals ages 18 and up
Specialties: DBT, borderline personality disorder (BPD), trauma, anxiety, depression, psychotic disorders, self-harm and suicidal and behaviors, bipolar disorder, schizophrenia, conflict management, life transitions and substance use
Supervisor: Desirae Allen, Psy.D.
Hello! I am a fourth-year clinical psychology doctoral student at Xavier University. Throughout my clinical training, I have had the pleasure of working with a variety of different populations, including those with trauma/PTSD, substance use concerns, anxiety, and depression. I have also been fortunate to have the opportunity to receive training from one of the most prominent DBT therapists.
My clinical training experiences have helped foster my competence in working with diverse populations presenting with a variety of concerns. Within the therapy room, I strive to gain an understanding of who clients are by exploring their unique identities and collaboratively working together to address their presenting concerns. I believe in being authentic throughout my approach in order to foster strong therapeutic relationships. Part of my authentic approach involves engaging in self-disclosure, recognizing my fallibility, and showing genuine empathy and compassion.