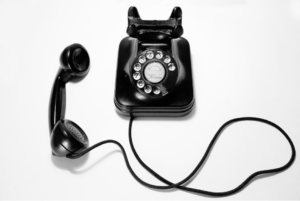 Have you ever been in an emotional crisis? Maybe you've had some difficult, everyday situation and you don't know what to do about it. Or, maybe you struggle with suicidal thoughts, addiction, or some other maladaptive behaviors and you're right on the brink of doing the one thing you've sworn to yourself you weren't going to do anymore. Imagine how beneficial it would be to have access to your therapist in those moments. That's what DBT phone coaching is all about. Phone coaching allows you to have access to your therapist 24/7 so that you can have support in these difficult moments and use the help of your therapist to use your skillseffectively and choose a new path for yourself.
Oh, and guess what? This extraordinary, 24/7 service is FREE to comprehensive DBT clients at Cincinnati Center for DBT.
So, what is DBT phone coaching?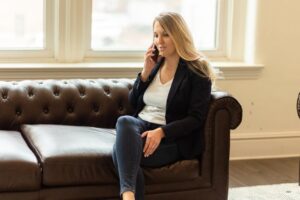 As a client in a comprehensive DBT program, you have access to your therapist 24/7.  You would reach out to your therapist so that they can help walk you through how to use your DBT skills in the moment. This is not available to just any client, you must be committed to the full DBT program in order to have access to phone coaching. Your therapist will orient you to this process so you feel comfortable and empowered to use this resource on the path to your life worth living. These calls are NOT therapy sessions. They are brief, 5-10 minute phone conversations that help you incorporate what you've learned in therapy to your life.
When would I use phone coaching?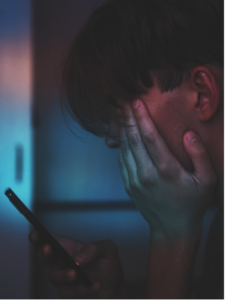 The reason why phone coaching exists is so that clients can learn how to use their skills in real-life situations. Ideally, phone coaching would be used before a crisis emerges so that you can use skills to avoid a crisis from starting in the first place as opposed to using skills to manage a crisis. That's not always possible, though.
You use phone coaching when:
a difficult life situation that could lead to maladaptive/crisis behaviors if you don't get help using skills

Suicide or self-harm urges

Urges to engage in target behaviors you're working on decreasing

There's an issue between you and your therapist that needs to be discussed so the relationship can be repaired
Do not use phone coaching when:
you've already self-harmed or attempted suicide

you don't want help or aren't willing to try your therapist's suggestions

When you haven't already tried any skills on your own
If you try to utilize phone coaching after engaging in these behaviors, your therapist will likely ensure you are safe and refer you to a crisis line or emergency services.
Won't my therapist get annoyed with me?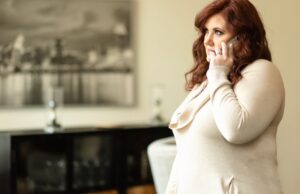 Nope! Phone coaching is an integral part of the DBT program and we encourage our clients to take advantage of this service. As long as you follow the guidelines you and your therapist discuss, you can utilize phone coaching so that you can effectively use your skills. In fact, if you are in a crisis situation and you do NOT use phone coaching, that might be considered a therapy-interfering behavior and lead to a therapeutic conversation with your therapist in your next session. We want our clients to reach their goals, increase use of skills, and decrease maladaptive behaviors. Phone coaching is just one tool that helps us get you one step closer to that life worth living.
Want to learn more about comprehensive DBT or DBT skills? Click here to learn more about comprehensive DBT. Click here to learn about the DBT skills training groups we offer at the Cincinnati Center for DBT. Click here to schedule an initial appointment with one of our amazing DBT therapists.
About the Author
Maria Mangione (she/her), M.A., LPCC is a licensed clinical counselor that specializes in dialectical behavior therapy. Maria works to help people develop the tools they need to develop trust in themselves and build their life worth living. Maria believes in having meaningful connections with her clients and believes that therapy and healing can be fun. Click Here to learn more about Maria's experience and therapeutic style.