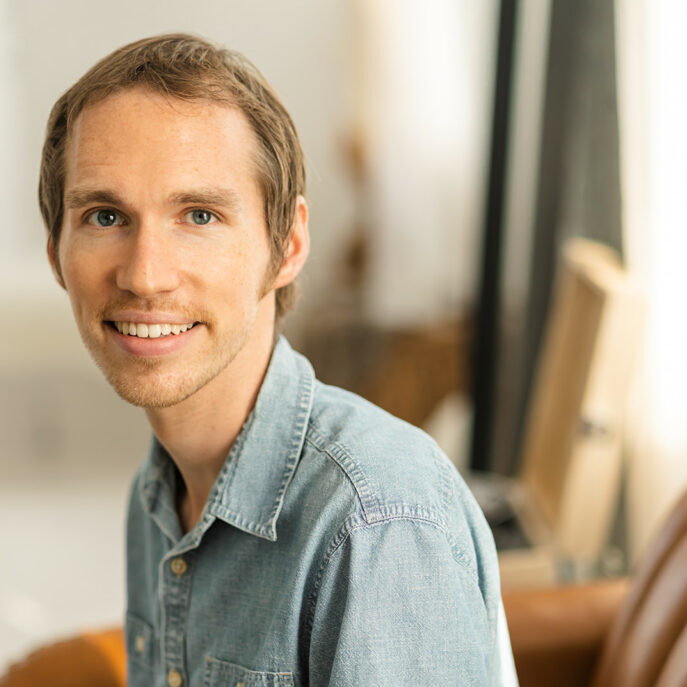 Samuel Eshleman Latimer, PSY.D. (he/his)
Treats individuals ages 15 and up
Specialties: DBT parenting, families, and couples; relationship distress and conflict; mood/anxiety disorders, trauma, and substance use; self-harm and suicidal behavior; LGBTQIA+
Languages: English; Spanish
Finding a therapist that fits your needs and preferences can be a challenging process. I hope that this description helps you to gauge whether participating in therapy with me will match what you are seeking. During our initial appointments, it is very important to me that I thoroughly listen to your needs, goals, and preferences nonjudgmentally. I think that evidence-based therapy skills work best when they are connected with the outcomes that you desire.  Therefore, as I develop an understanding of your needs, I may ask questions like, "would you be open to working with me on exposure skills that have strong evidence for decreasing your anxiety?" Your choices and preferences matter throughout the process, as cognitive-behavioral treatments work really well when you are ready to take courageous steps with the assistance of someone who is extensively trained in evidence-based psychotherapy.
In addition to connecting with a therapist with specialized training, most individuals seeking therapy want to work with someone who is a down-to-earth human being. This style of connection creates an atmosphere where you may feel increasingly open to giving me honest feedback, or to letting me know if you would like something changed. This type of genuine connection makes it easier when you need to give me a call or check in about any details related to your therapy services. This genuine connection is sometimes fostered by interactions like sharing about the pets we love briefly after session, though often it will be experienced when you are sharing a part of your story and you know that you have my undivided attention.
Like the other therapists at Cincinnati Center for DBT, I am committed to providing adherent, evidence-based treatments with the best evidence for helping you reach your goals. I have several areas of expertise. I work with individuals to build satisfying relationships, decrease conflict, and manage distress in interpersonal situations. I have extensive training in trauma, anxiety, and mood management treatment. I also work with people to manage addictions, with and without substance use. I devote extra attention to serving individuals who have been mistreated or misunderstood, as a result of their unique spiritual, political, ethnic, gender, or sexual disposition and background. I work with individuals, couples, and families; from adolescents through adulthood.
If you are interested in working with me as you continue your journey, you are welcome to reach out with any questions and schedule an appointment. I look forward to connecting with you.
Meet Samuel Eshleman Latimer