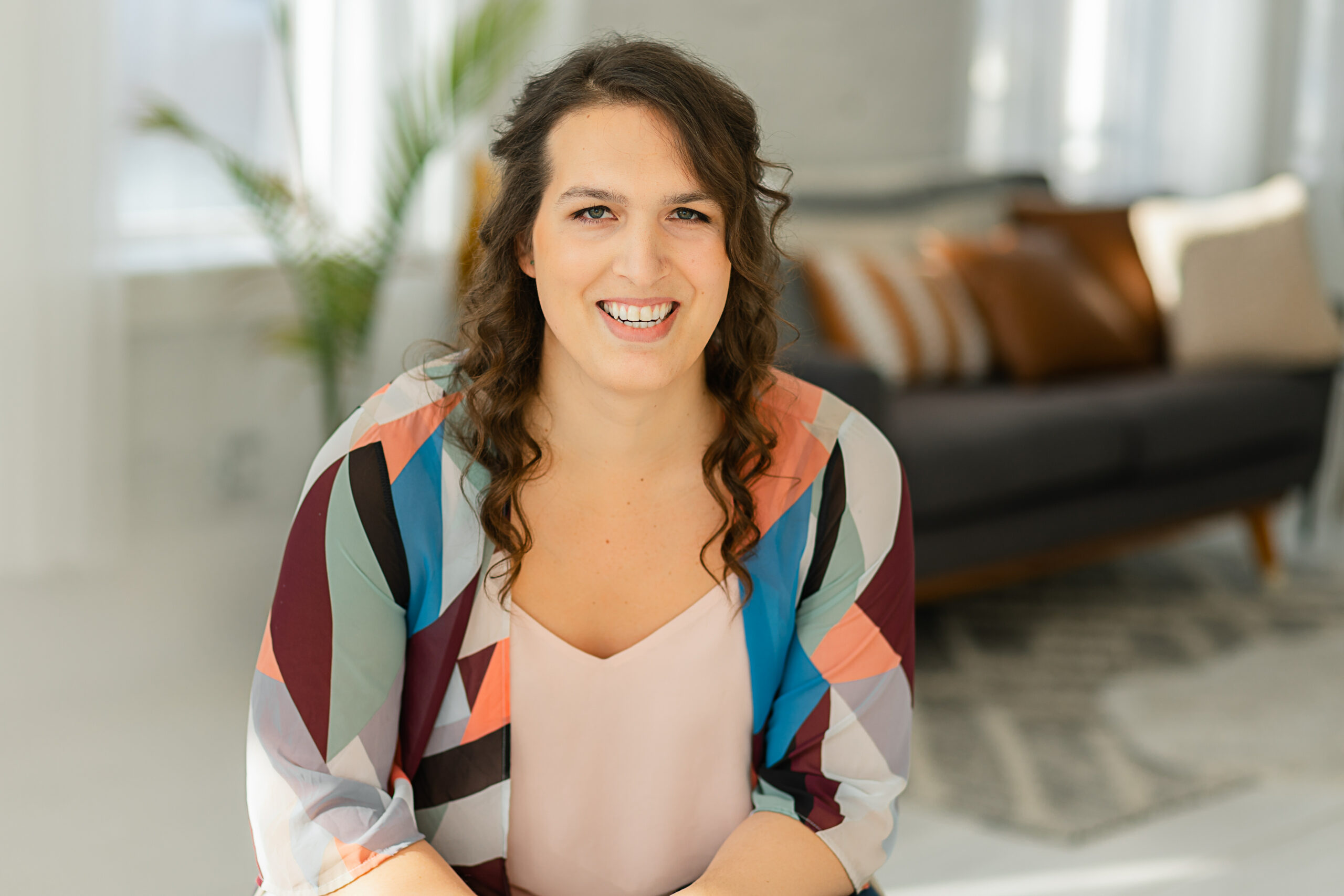 Samantha Mathews, Psy.D. (she/her)
Treats individuals ages 7 and up
Specialties: DBT, borderline personality disorder (BPD), self-harm and suicidal behaviors, trauma, LGBTQIA+, ADHD, anxiety, depression
Dialectical Behavior Therapy (DBT) balances freedom and structure to allow us to deepen your understanding of yourself and what life has been like for you while giving us a direction and the tools we need to move forward.  I learned about DBT at Xavier University during my doctoral studies and have found the skills invaluable for my clinical work and in my personal life.  In my experience, DBT helps people become more mindful of who they are and teaches them how to become the person they want to be.
In my work with my clients, I strive to practice radical genuineness, meaning I work hard to connect with you as a real live person. To do this, I share pieces of my life such as my interest in drawing or Dungeons and Dragons, parts of my identity including being a transgender person with ADHD, and how I feel in the room, as in if I feel sad or excited about something we talk about. I have found that being present and transparent with my clients has helped me foster trust and build relationships which have led to feelings of belonging and experiencing meaningful change.
I specialize in working with children, teenagers, and young adults, especially those who have experienced trauma, engage in self-harm, have ADHD, and/or identify as LGBTQ+.  I have experience working with a range of concerns including depression, anxiety, and interpersonal conflict.
I am very excited to meet you and look forward to helping you find a way to build your life worth living.
Meet Dr. Samantha Mathews