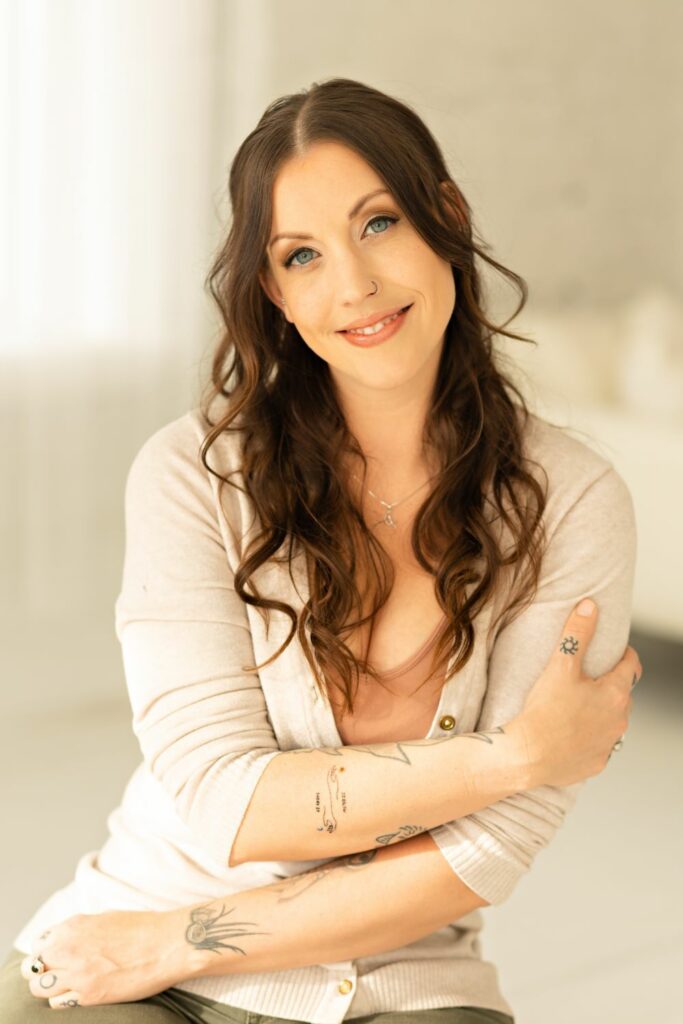 Alyssa Eichhorn, MA, LPCC-S (she/her)
Treats individuals of all ages
Specialities: ADHD, anger and behavior management, DBT, borderline personality disorder (BPD), self-harm and suicidal behaviors, bipolar, body dysmorphia, domestic violence, grief and loss, PTSD, mood disorders, anxiety, depression, LGBTQIA+, bullying, stress, identity & multicultural issues, and self-esteem
Therapy can be intimidating and for some, even uncomfortable. I'm here to praise you for even
taking the time to consider reading this! That's part of therapy! Taking a step, and you did it!
Oftentimes, people associate therapy with talking about their hardships and all their stressors.
While this is a piece of therapy, my philosophy when working with clients, is that this is a time to
celebrate YOU! Your wants, needs, various skills, dreams, accomplishments and your inherent
value by just being alive! We all experience struggles and have a desire to change and I am
here to assist you in processing these changes in an effective way. I sincerely feel honored to
assist my clients in their journey through change and life.
I am currently a Licensed Professional Clinical Counselor in the state of Ohio. I received my
masters degree in clinical mental health counseling at Xavier University. I have worked with a
wide variety of diagnoses, issues, and people from various walks of life. I began my counseling
career working with children and families, then transitioned to working with adults. I have
experience in working with children and families in the outpatient, school, partial hospitalization,
and hospital emergency room/crisis settings. With adults, I have worked in case management,
crisis settings, and outpatient therapy. I work with issues such as grief/loss, trauma, emotional
dysregulation, body image/self-esteem, depression, abuse, sexual assault, domestic violence,
anxiety, family systems, and interpersonal relationships. I have worked with personality
disorders, autism spectrum disorder, PTSD, psychosis, attachment disorders, oppositional
defiant disorder, bipolar disorder, anxiety, depression, obsessive-compulsive disorder, and
mood disorders.
During my work with adults, I began to foster my interest and work in Dialectical Behavior
Therapy (DBT). DBT quickly became a passion for me, as I was able to observe its
effectiveness with clients and also began to use these skills in my daily life. From personal
experience, the mindfulness work done within the DBT model has greatly improved my general
enjoyment in and experience of life. I believe it can do the same for you too! Evidence-based
practices are the foundation of my work and while DBT is my therapy of choice, I also have
experience in providing CBT, motivational interviewing, TF-CBT, and CPT approaches.
I offer a structured, directive style, balanced with warmth and a nonjudgmental stance. I want
each client I work with to feel welcomed, respected, and at ease. I welcome everyone to be their
genuine authentic self and promise that I will bring that to every session. I believe many of the
answers a person seeks to resolve in therapy already have the answer within them. As your
therapist, I act like an optometrist, finding the perfect pair of glasses to bring clarity for you to
see those answers. I believe as your therapist, and as a human, we all need help in seeing
things from a different perspective, which one cannot do alone. I will be your biggest support
and cheerleader, if that's what you need! I'm willing to adjust myself to help your therapy
experience be as comfortable and safe as possible. I'm excited to assist you in creating and
achieving a life that feels worth living!