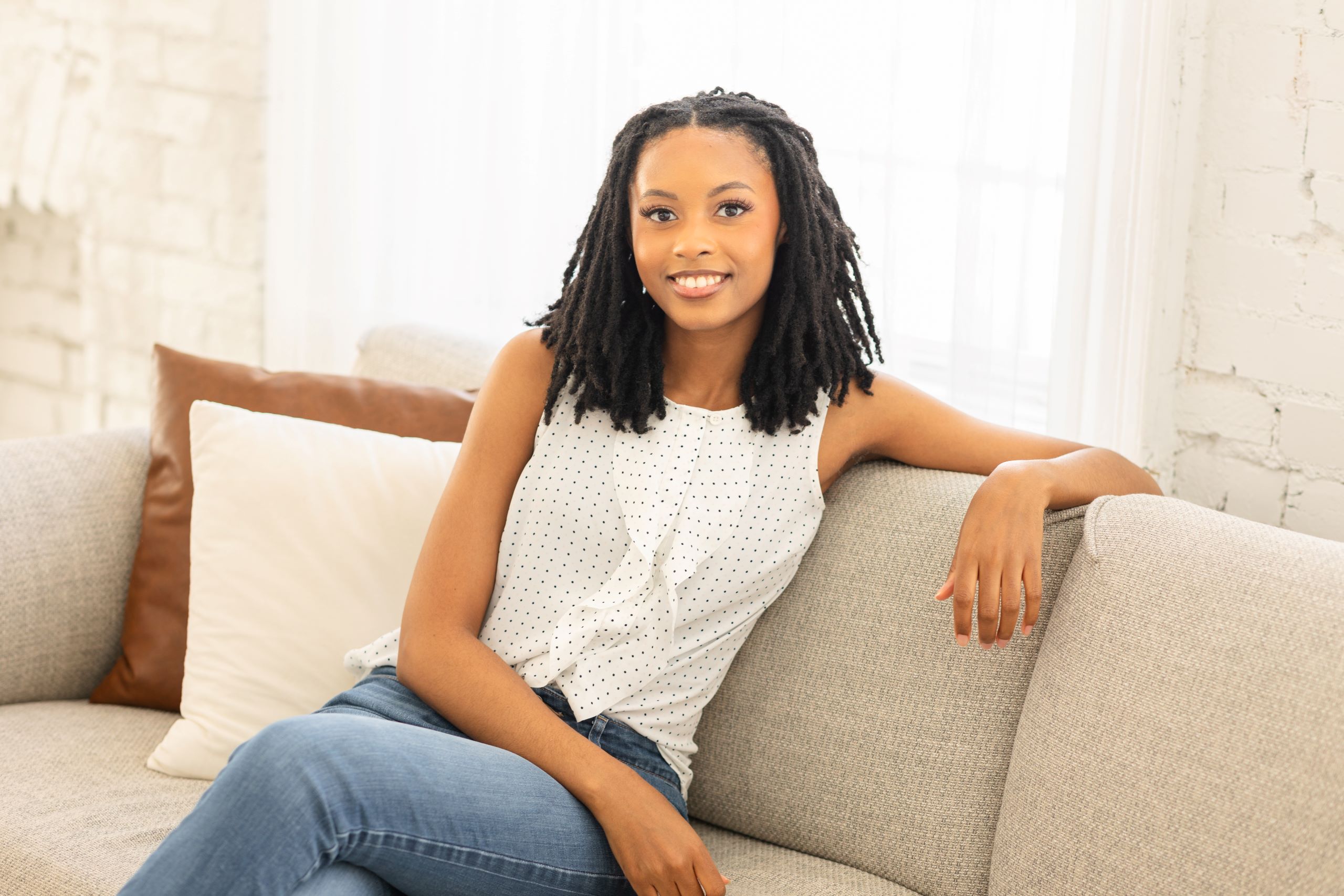 Adrianna Jones, B.S. (she/her)
Treats individuals ages 15 and up
Specialties: LGBTQIA+, anxiety, mood disorders, depression, multicultural issues, relationship issues, self esteem, stress management
Supervisor: Samuel Eshleman Latimer, Psy.D.
Starting therapy may initially seem daunting, but I offer a non-judgmental, open, and comforting environment. We can work together as a team to unpack what troubles you at a pace that you are comfortable with. Together we will identify unhelpful behaviors and develop skills and strategies to break harmful cycles and manage life's difficulties.
I am a therapist in training working towards a Ph.D. in Clinical Psychology at Miami University. I have experience working with children, teens, and young adults with a variety of issues, such as interpersonal difficulties, life transitions, job dissatisfaction, anger and stress management, suicidality, anxiety, depression, obsessive-compulsive disorder (OCD), trauma, and emotional dysregulation.
I was first introduced to Dialectical Behavior Therapy (DBT) while co-leading a DBT skills group. I value the perspective of DBT and how it acknowledges that while life can be challenging, peace can be found amid those challenges. I also have experience with Cognitive-Behavioral therapy and techniques.
I hope to become a part of your support system and help you achieve your goals as well as find satisfaction and joy in life. Therapy is a journey with ups and downs, but one day you'll wake up and be amazed at how far you've come.