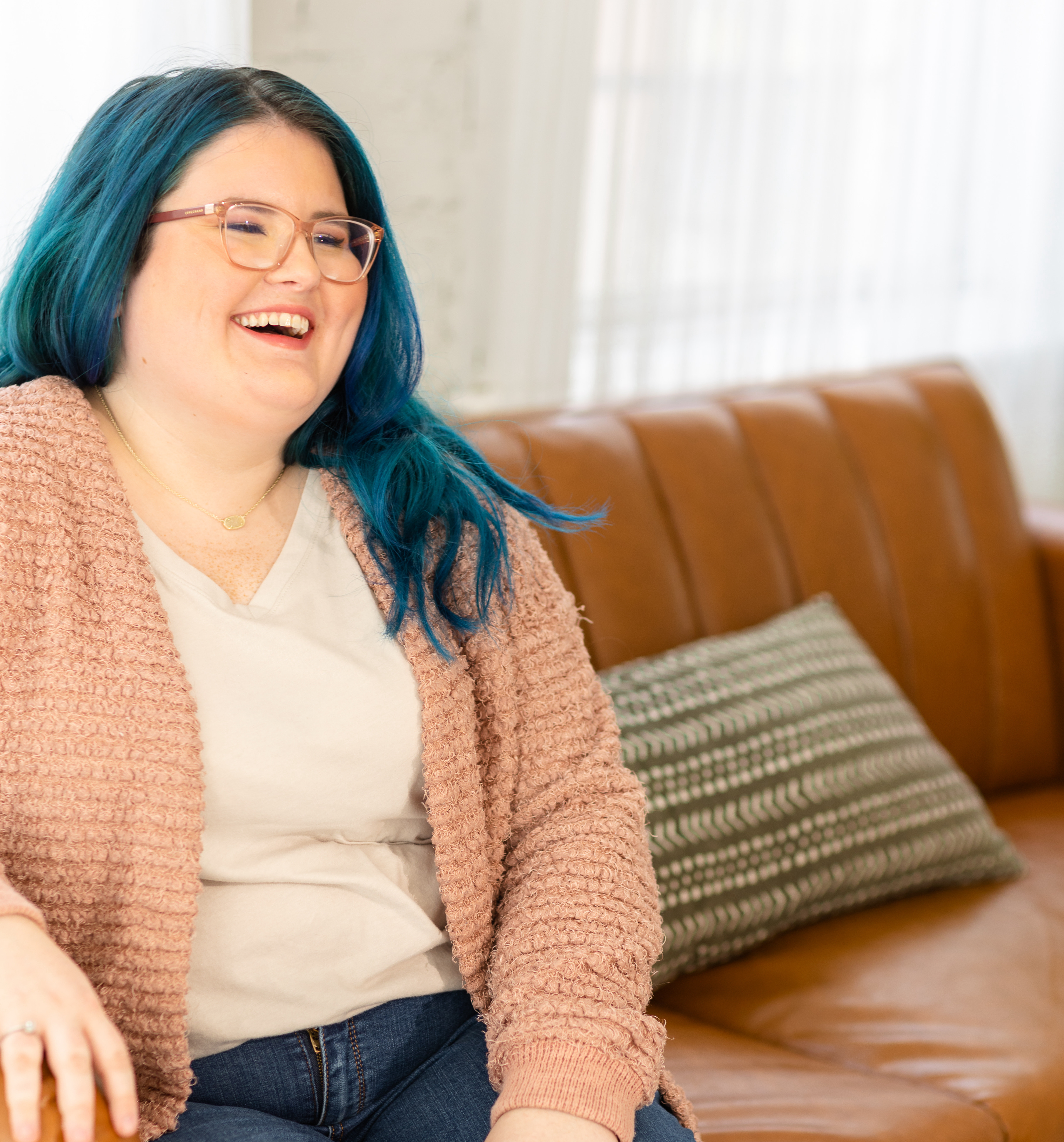 Jennifer Garner, MS, LPCC (she/her)
Treats individuals ages 12 and up
Specialties: DBT, borderline personality disorder (BPD), self-harm and suicidal behaviors, eating disorders, substance use, mood disorders, anxiety, depression, LGBTQIA+, bullying, stress, identity & multicultural issues, self-esteem
Your life is full of value, goals, and purpose. Sometimes life presents challenges and we need additional support. That's where I come in.
As a Licensed Professional Clinical Counselor, I aim to provide a safe, affirming environment for you to be your authentic self. Rest assured, I'll be my most authentic self, too! I primarily work with teens and adults utilizing evidence-based practices such as Dialectical Behavior Therapy (DBT). Beyond the private practice setting, I have additional experience in working in a psychiatric hospital and college counseling center providing care to those with a variety of mood disorders, suicidal ideation, frequent hospitalizations, self-harm, Borderline Personality Disorder (BPD), eating disorders, and substance use. 
I was introduced to DBT during my internship while pursuing my Masters in Clinical Mental Health Counseling. DBT resonates with me as it asks both client and clinician to be completely genuine and work together as a team towards the client's goals. It also provides tangible, applicable skills that we can use to help you build a life worth living. 
This journey is not meant to be taken alone. I look forward to working with you!